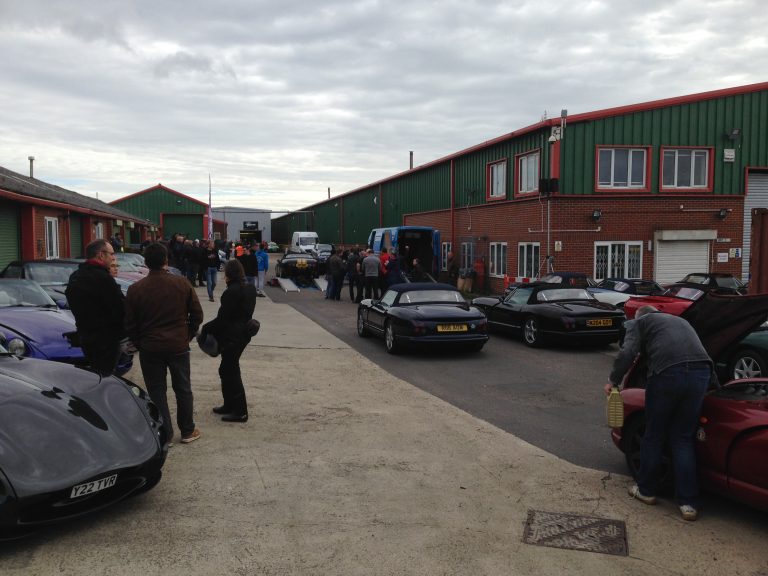 TVR Car Club Show – Outdoor Site PA System Hire – The Wiltshire branch of the TVR Car Club took over all of the outdoor areas at Kemble Business Park for their annual show, attended by many hundreds of TVR owners and enthusiasts. Our brief was to provide a loud and clear outdoor sound system that could be heard throughout the Business Park.
We provided four pairs of d&b audiotechnik loudspeakers, mounted across twin forks each providing up to 180 degree coverage, on heavy duty 3.5mtr winch stands, to give even sound dispertion across both the front and back areas of the Business Park. 
Sennheiser 300 series UHF equipment with external paddle antennae mounted on the roof of our control van gave an excellent pickup range for the wireless microphones for commentary and general announcements.
The weather stayed fine throughout and our client was delighted with the sound quality, inviting us back for next year's event.  
If you are organising a car show, or similar event and need an outdoor sound system that everyone can hear, set up by an experienced & friendly technician, then get in touch today and see what we can do for you. Don't worry if there's no mains power at your event location, as we can supply a generator with our Car Show PA system.