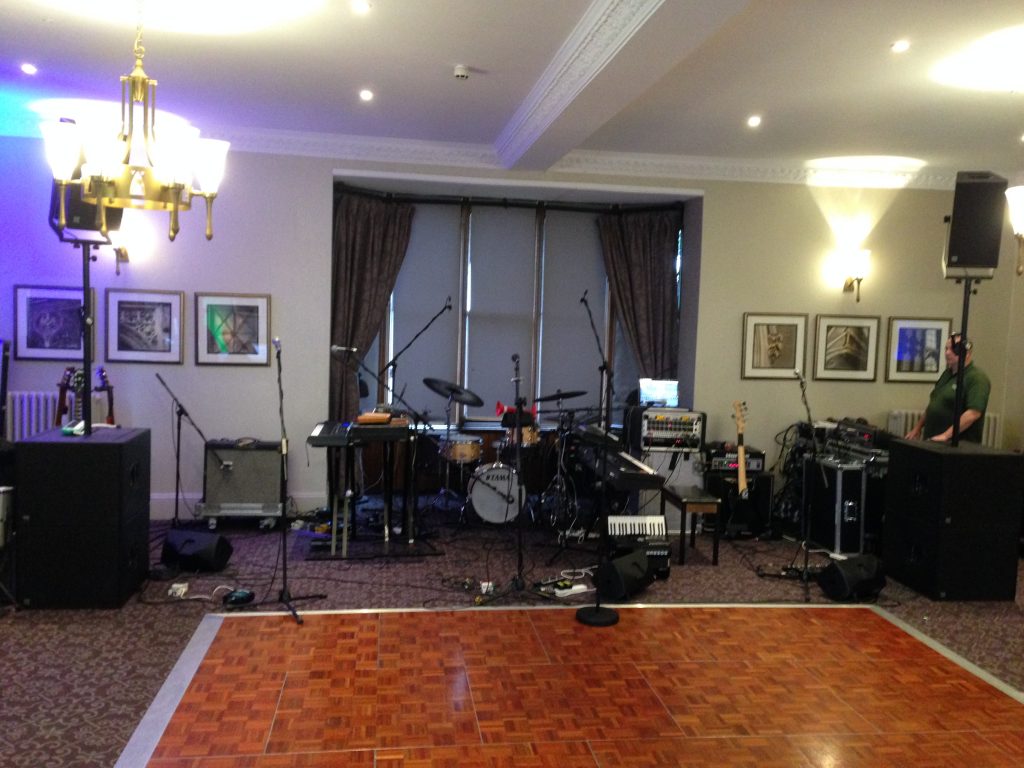 Live Band PA System Hire – our client hired our live sound services for their Wedding Reception at the idyllic Nutfield Priory Hotel, to provide sound reinforcement for a live performance by the amazingly talented Gabby Young and her band. We arrived early in the afternoon to set up in advance of the band's 4.30pm sound check.
Live event technicians Tim & Tony set up a d&b audiotechnik Q-series front of house system, comprising a Q7 cabinet over two Q-SUBs per side, to provide a rich bottom end, smooth mids and crystal clear highs. A mix of d&b audiotechnik E8 cabinets and the band's own Sennheiser G3-300 IEMs handled monitoring. d&b audiotechnik D12 amplifiication was used throughout.
We deployed a range of favourite industry standard Shure microphones (Beta 58s on vox, Beta 52, Beta 57, SM57) and DIs (BSS AR133 & Radial JDI), all routed into an X32 Compact for processing and mixing, using an S16 AES50 digital stagebox.
Tim is seen here at the X32 Compact, fine tuning the monitor sends. The X32 Compact digital desk is great for when we provide sound for live bands, as we ask for the technical rider, stage plot and monitoring requirements in advance, so we can pre-program and save these settings into the desk and on a USB stick. Having this work done in advance of the event greatly simplifies sound checking, meaning we can concentrate on the finer details of the individual instruments and musicians' monitor mixes on the day. Also, when working with the same band in the future, we can recall the settings we used for them last time, as a starting point.
If you'd like the expertise of Tim's finely tuned ear mixing your live performers, then get in touch – he comes complete with a d&b audiotechnik live band PA system that never fails to impress.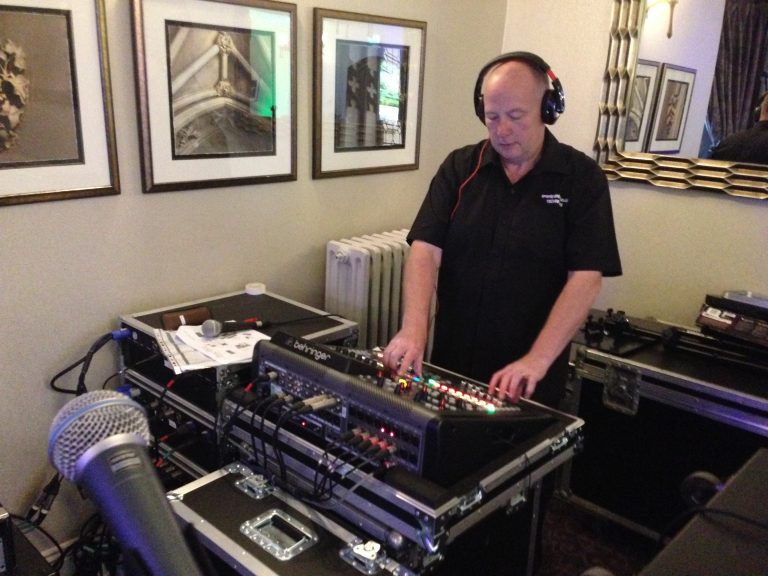 Gabby and her band members were delighted with the mix provided by Tim and after their final set, a top Wedding DJ from a1discos.com kept the dancefloor alive through until carriages at midnight.