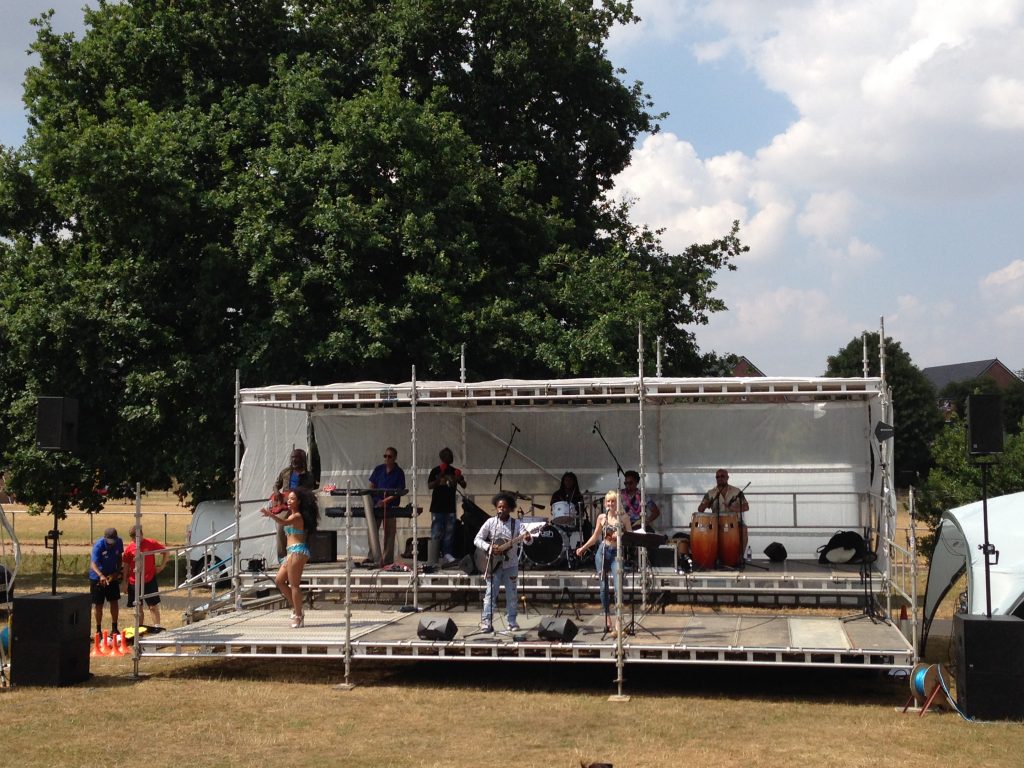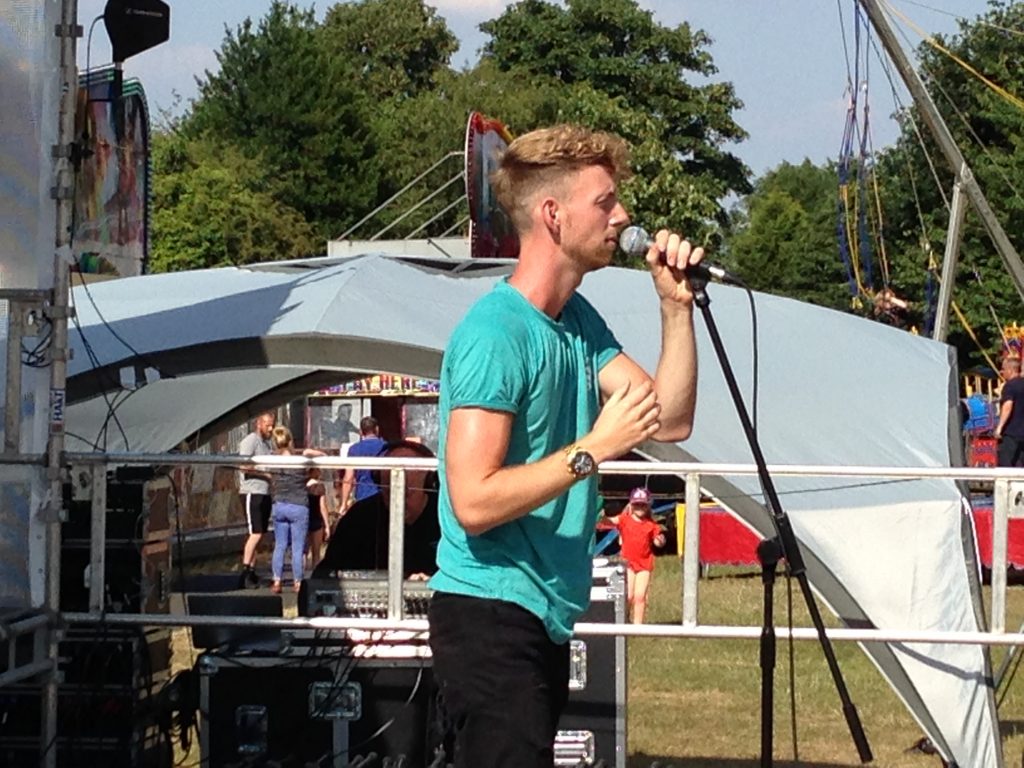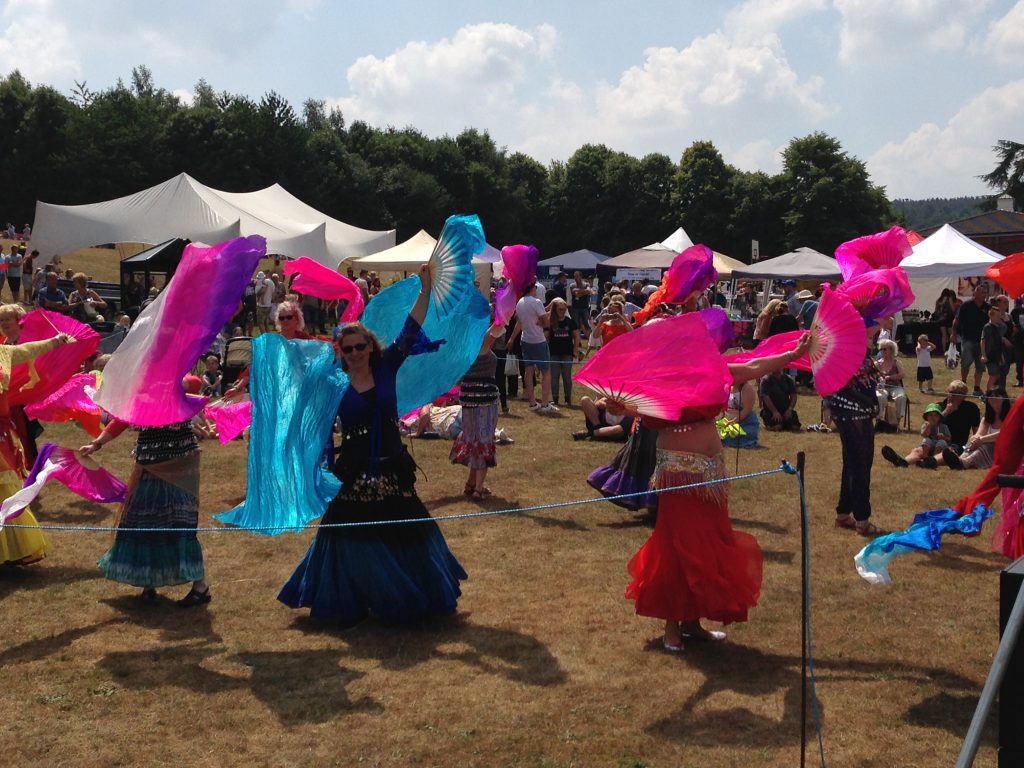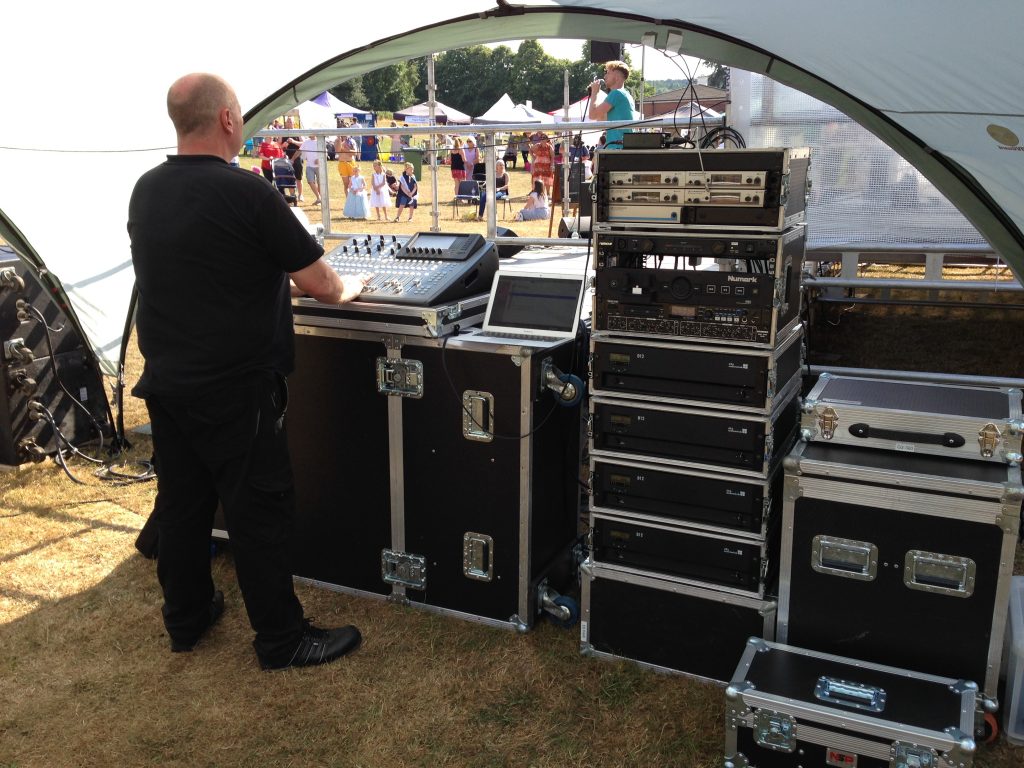 Live Stage PA Sound – we ventured North once again to one of our favourite community events of the summer, the Brereton Carnival.   The continuation of the long, glorious weather made the day one of the best attended yet, with several thousand families enjoying the music, fairground, cuisine and attractions spanning Ravenhill Park.
We provided a site PA system covering circa 200m length of the park, for announcements & commentary, full stage PA system (front of house and stage monitors) for the programme of live entertainment throughout the afternoon, along with a generator & power distribution services.
Inventory included a total of 18 d&b audiotechnik Q and E series boxes, 5 d&b audiotechnik D12 amplifiers, Sennheiser G3 UHF rack, along with a selection of industry standard microphones & DIs from Audix, Sennheiser, Shure, BSS and Radial.   Our live event technician Tim ran the stage, nobly assisted by the X32 Compact desk and event technician Tony.
Headlining on stage was July Julay and The Mambo Kings, the UK's Premier Dominican Salsa & Bachata Singer/Guitarist with his full band.   Their vibe and repertoire perfectly suited the hot July weekend and delighted the audience.   Support acts included Jack Beatson, Balliamo Belly Dancers, Magical Mayhem, along with other local talent being showcased.
If you are at the planning stages for an event and are looking for high quality live stage PA sound and reliable technical support, then please get in touch. eventpahire – ensuring everyone can hear everything…