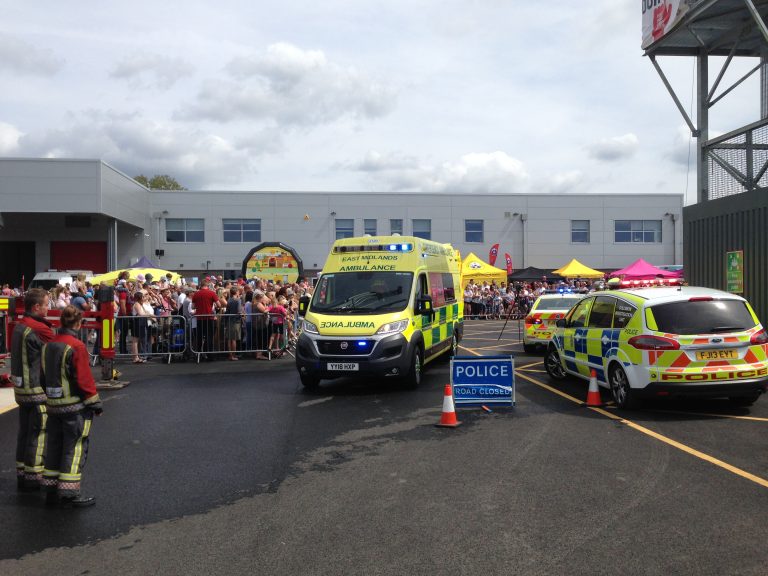 Emergency Services Open Day – Derbyshire Constabulary & Derbyshire Fire & Rescue Service recently opened their new state of the art Joint Training Centre facility in Ripley.   The Open Day provided an opportunity to showcase the facility to the public and give practical insight into the daily operations of the Services.
eventpahire were engaged to provide a site PA system, for general announcements and public demonstrations of different rescue techniques.
The long spell of glorious summer weather continued, bringing traffic gridlock to Ripley and over 7,000 visitors on site throughout the day.
Highlights of the day were the Drill Yard demonstrations, including Road Traffic Collision, Rescue from Height, Public Order and Specialist Dog activites.
We provided a distributed d&b audiotechnik E8 PA system, with loudspeakers mounted on 3.5m winch stands, to ensure the announcements and demonstration commentary could be heard loud & clear. A Sennheiser G3 300 series radio microphone rack with a mix of handhelds and headsets was used – the latter to give the demonstration teams handsfree speech.
All of the demonsrations proved immensely popular – pictured is the afternoon Rescue from Height demonstration, complete with 13.5m access equipment.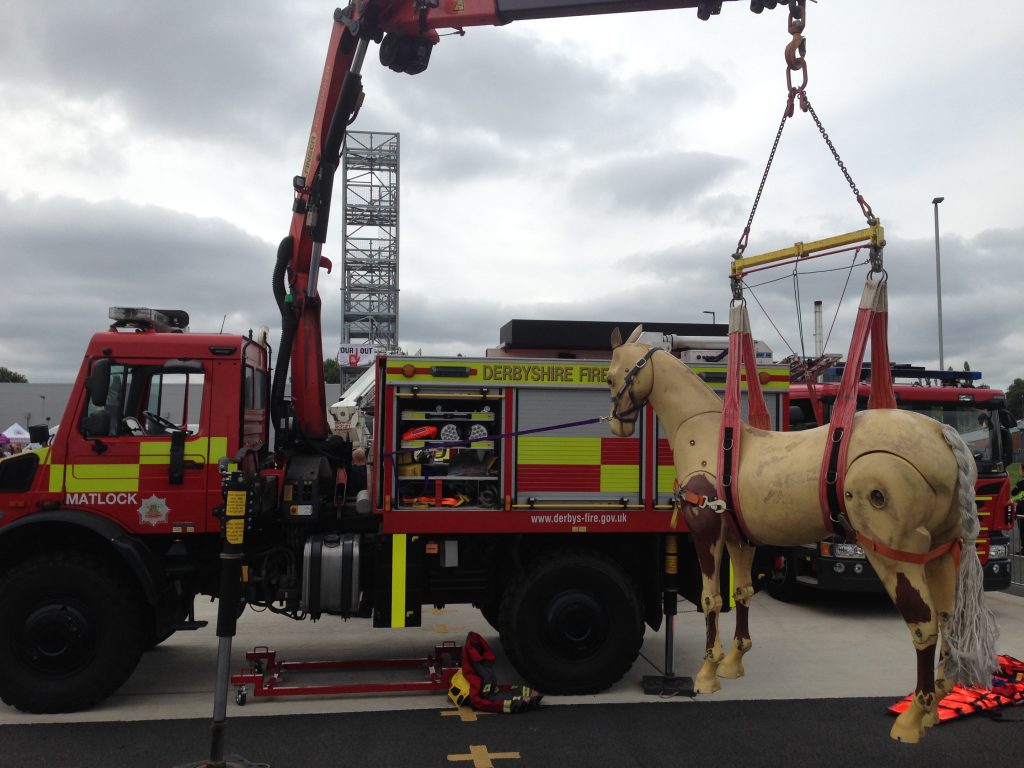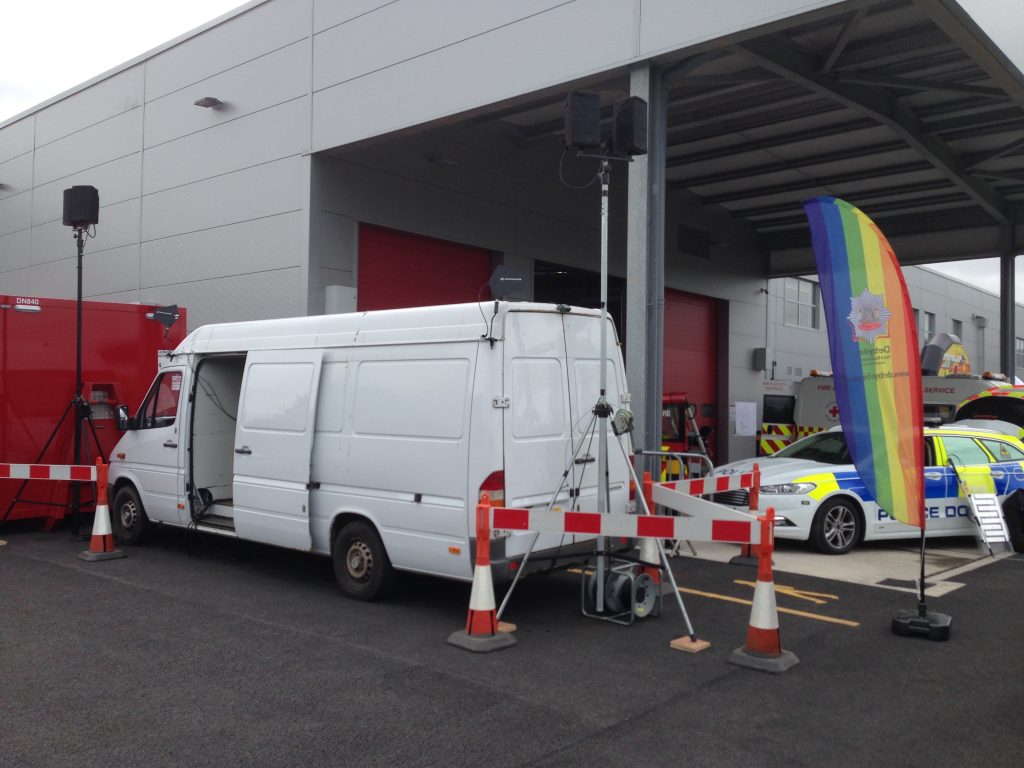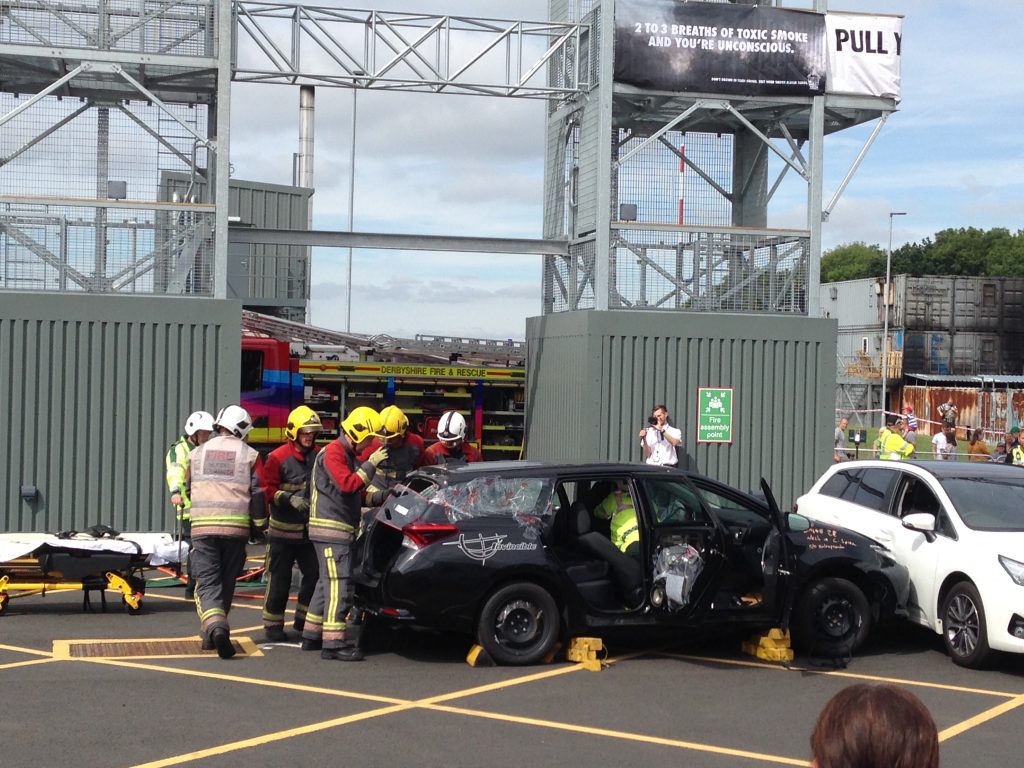 If you need a high quality outdoor sound system for your community event, self contained with technician to set up, look after and pack away afterwards, please get in touch and see what we can do for your event. We cover a large area – please see our coverage map for details.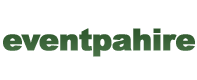 Also note the poorly horse, after being successfully rescued from misadventure. He was seen again in the appliance bay standing on all fours as we were packing up the outdoor sound system and we understand had been deemed suitaby fit to return to Matlock.
The PA system control van and part of the outdoor PA system is shown here. Loudspeaker stands were also located along the building seen to the right background, to provide coverage to the drill area.