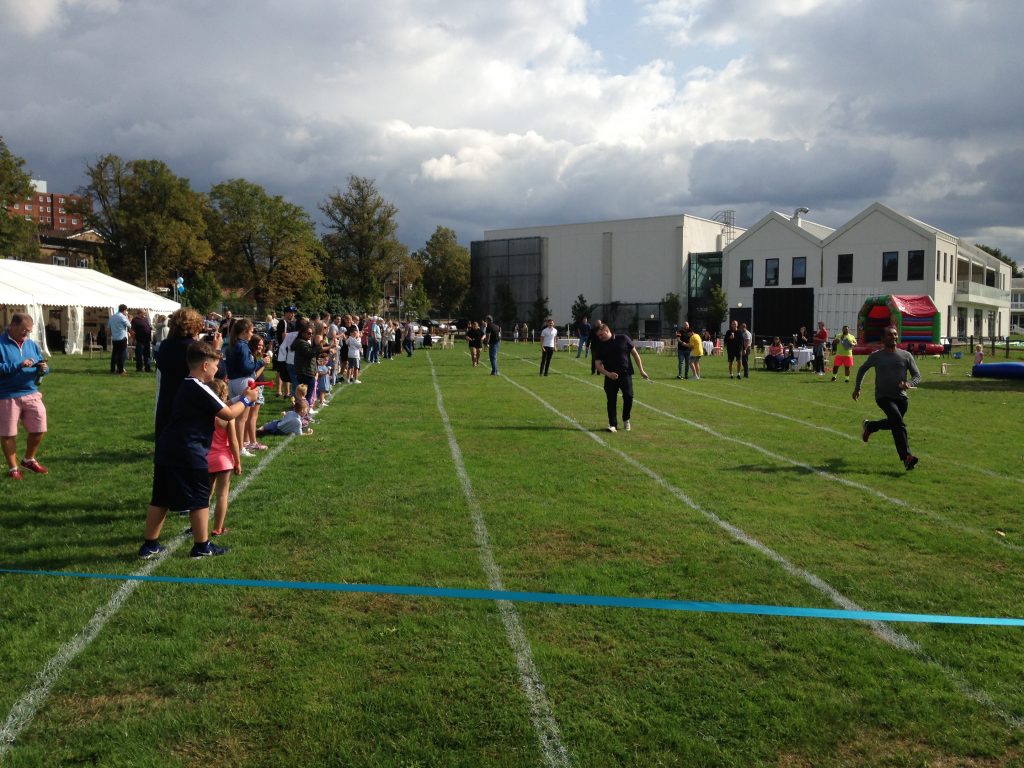 Outdoor PA Sound System & Generator Hire… we provided our outdoor PA hire services at The Paddock, Kent County Cricket Ground, Beckenham for a company family fun day event. The afternoon's activities followed a school sports day theme, with all the old favourite classes: sack race, egg & spoon, three legged and wheelbarrow races. All in the good name of team building and camaraderie between the departments and regions!
This was a nice and compact PA system job, deploying three winch stands each supporting two d&b audiotechnik E8 boxes, giving even coverage across the 135m x 52/78m paddock enclosure. The compere utilised a Sennheiser G3 handheld, with coverage across the site.
Our control van was positioned close to the marquee and burger van (intuitive technician thinking!) from where we played contemporary background music between the races. We also provided a 6kVA Stephill super-silent diesel generator to power the sound system. A great day was had by all, as things became competitive on track and during the very popular tug o'war.
If you are organising a company team building event, 'it's a knockout' or an outdoor families day, then get in touch and see what we can do for you. We can provide a high quality Outdoor PA sound system, ensuring everyone can hear everything.