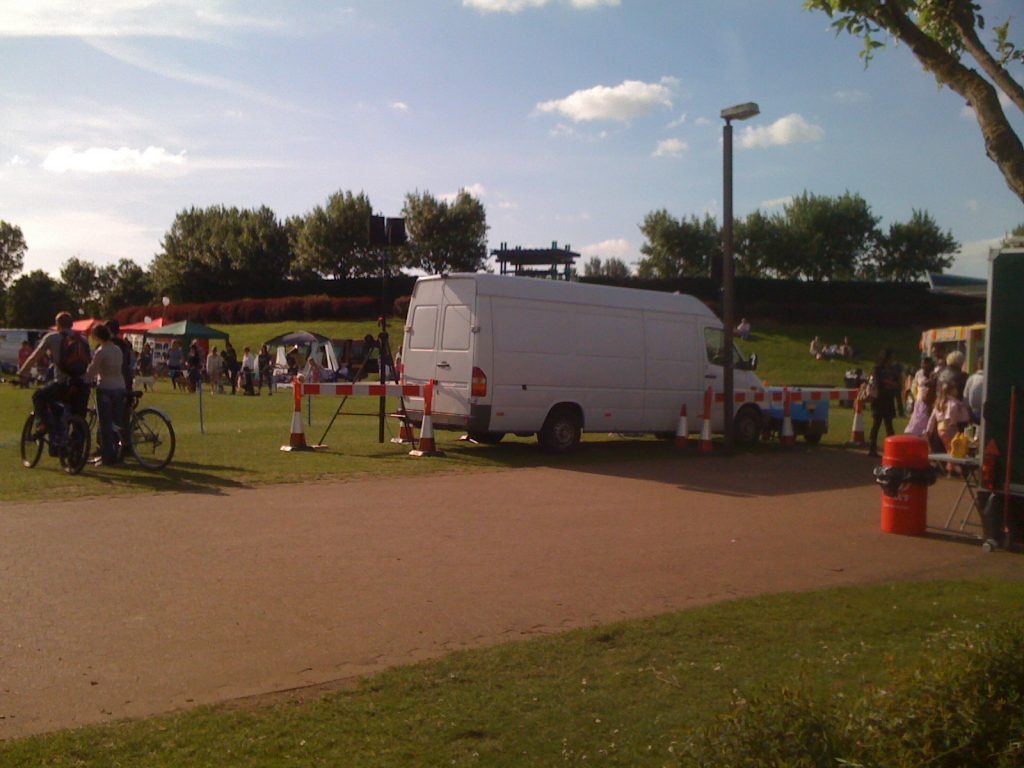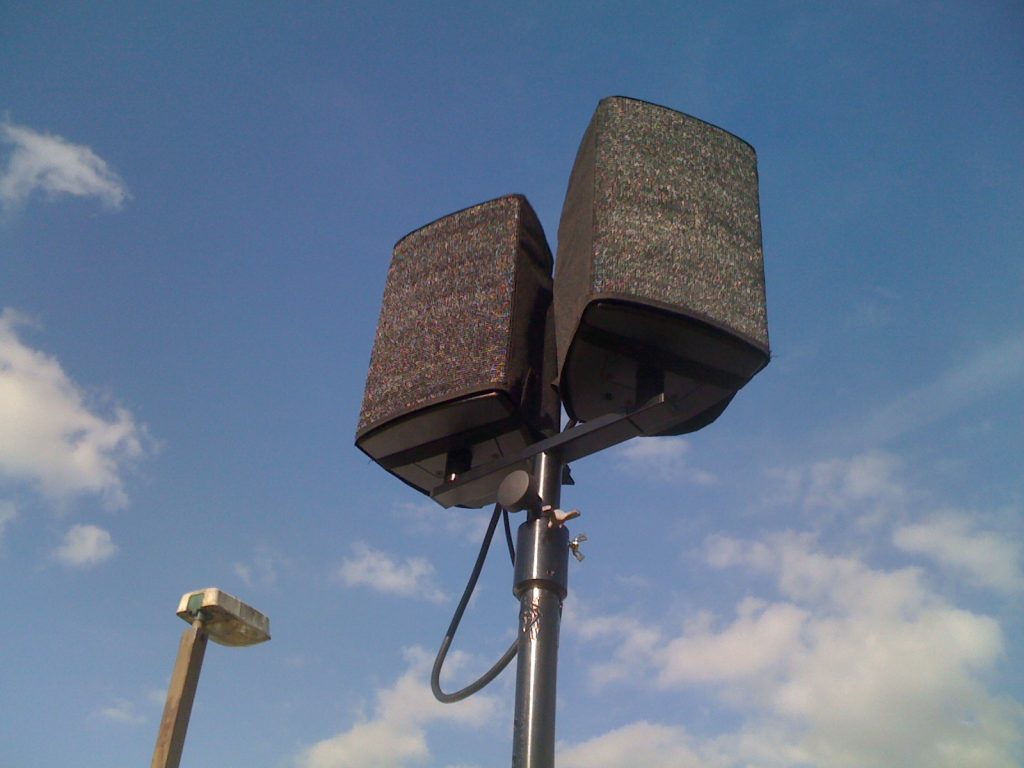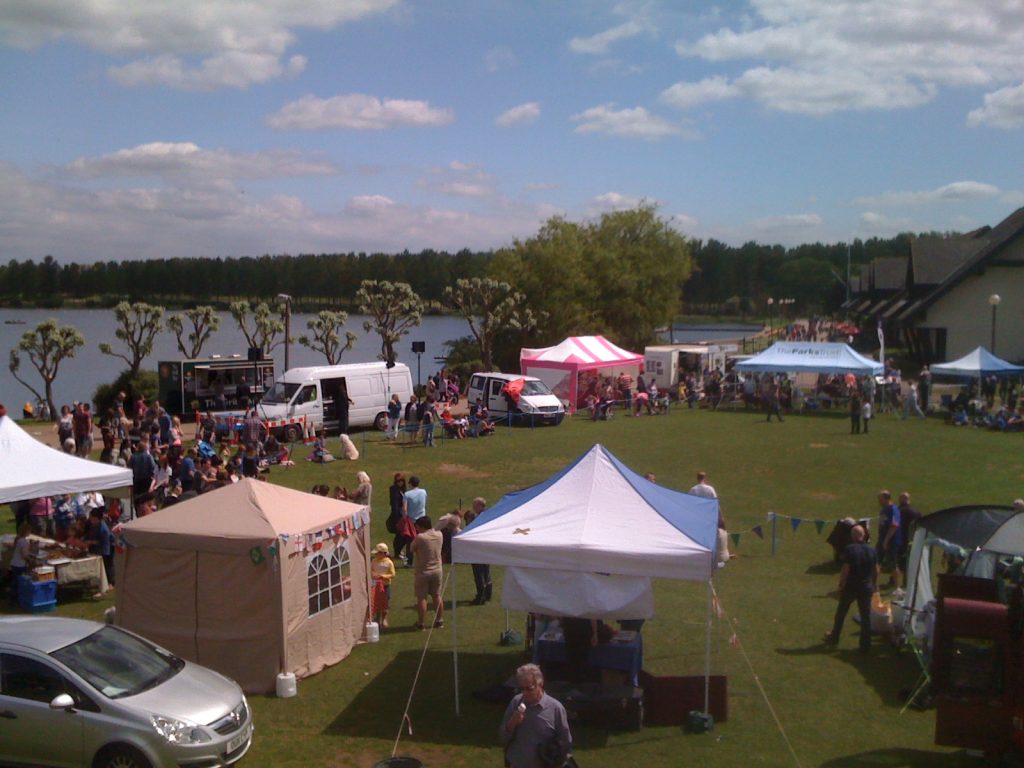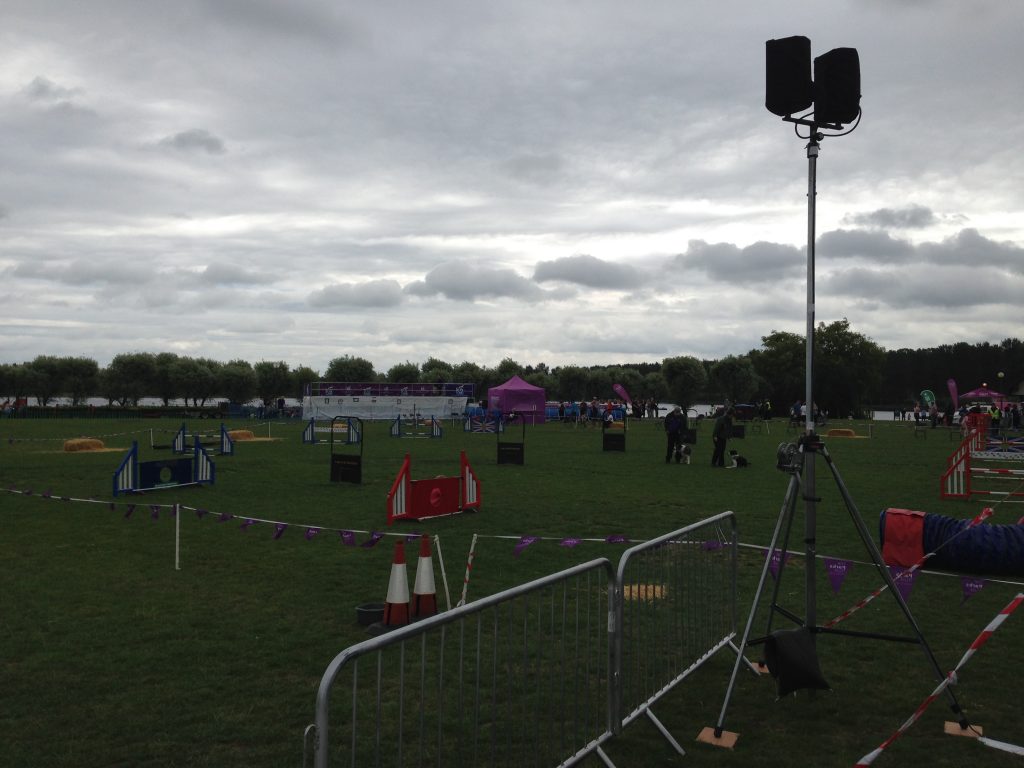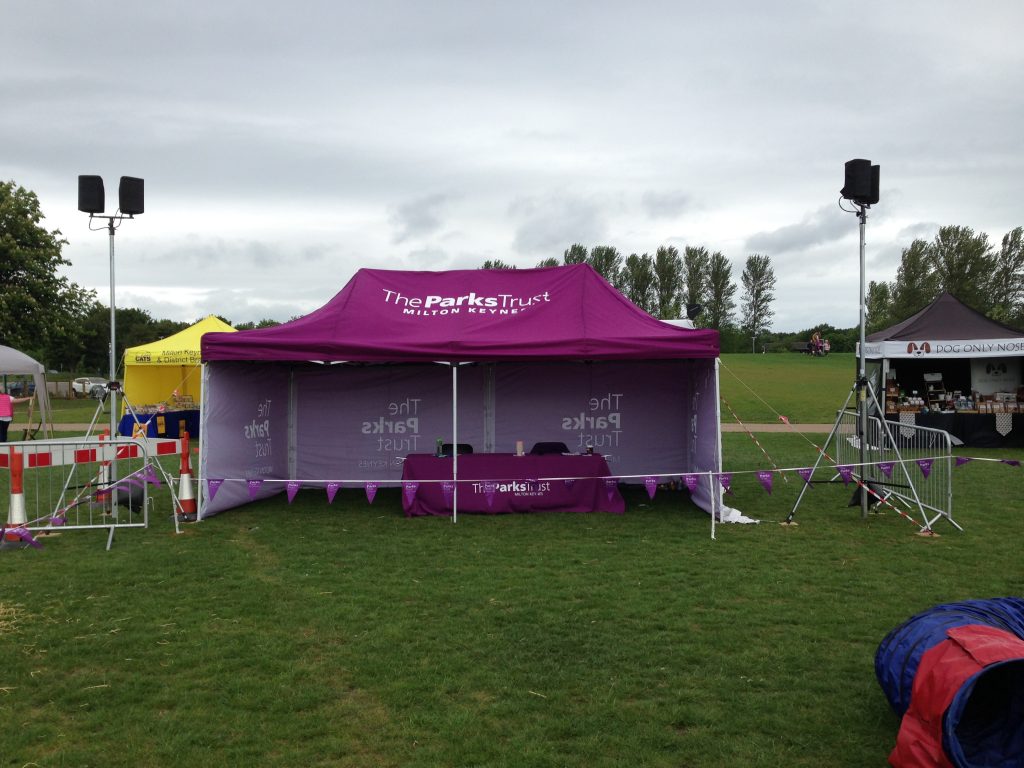 Dog Show PA System & Generator Hire – On 25th & 26th May, we returned to Willen Lake to provide an Outdoor Public Address System for the "Big Doggie Do".   This was our sixth year at this event, with a fantastic turnout of hundreds of dogs, with their owners and families in tow.
The Display Arena was located on a grassed area close to the picturesque Willen Lake, populated with its many swans. From our PA control van we operated a compact, self contained PA system comprising a Stephill 6kVA diesel generator, d&b audiotechnik E8 loudspeakers on heavy duty 3.5mtr winch stands, Sennheiser 300 series G3 UHF handheld and headset microphones and music playback.
The generator and loudspeaker stands were coned & barriered for health & safety and there were no cables run in public areas. Our d&b audiotechnik E8 loudspeakers are shown (above right) wearing their bespoke waterproof, acoustically transparent jackets.
We deploy this PA system at outdoor events all year round, irrespective of weather conditions. Throughout the day we received favourable comments about the sound quality, underpinning our reputation of providing a high quality sound system to ensure everyone can hear everything.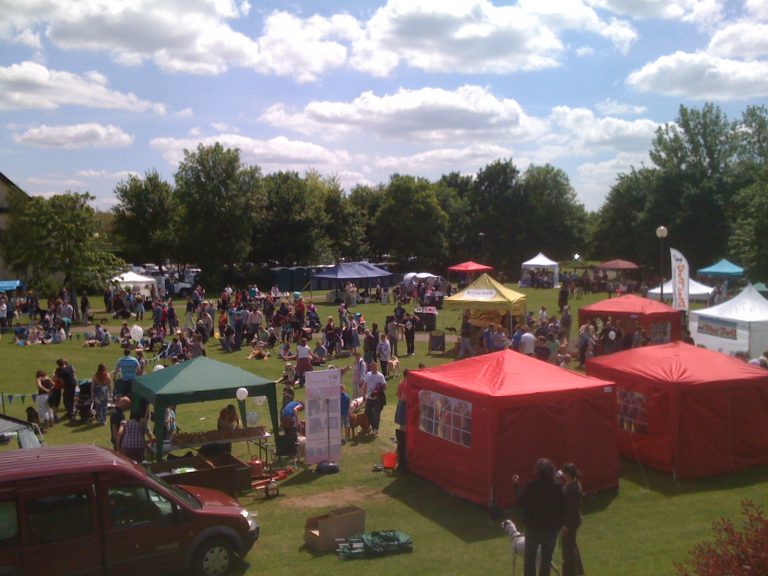 If you are organising a similar event and are looking for a Dog Show PA System, set up by a friendly technician, please get in touch and see what we can do for you. We provide sound services to many similar events throughout the Southern half of the country and look forward to working with you at your next event!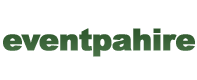 The Big Doggie Do is a worthwhile day out for any dog owner, featuring demonstrations by Dog Agility and Training Skills professionals, in addition to the Show itself, where there are various categories to enter your pet. The event is also well supported by various Dog Welfare organisations, with their stalls surrounding the arena.