Temporary Event Power Distribution
Temporary Electrics done properly - to BS7909 and BS7671 standards
We stock a wide range of temporary event power distribution equipment, suitable for both indoor and outdoor events, for connection to either an installed mains supply or a generator.   Single phase and three phase temporary distribution boards with HO7RN-F rubber cable, terminated with IP67 or IP44 rated ceeform connectors.
For your outdoor event, marquee or exhibition space, we can provide power sockets exactly where you require them, for caterers, entertainers and stallholders to set up and ply their trades.   We design, install and test the system to ensure compliance with BS7671 IET Wiring Regulations and BS7909 Code of Practice for temporary electrical systems for entertainment and related purposes.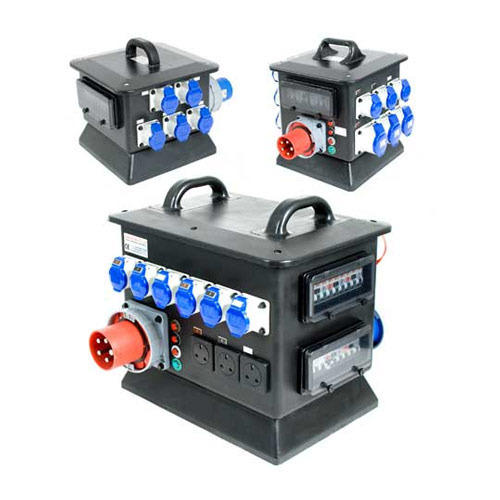 Numbers Speak For Themselves!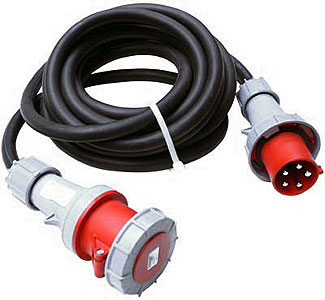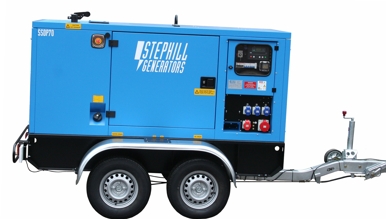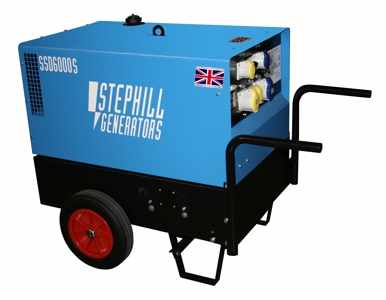 Stay safe with our power solutions
If there is no suitable mains supply available at your event, we can either bring along a small 'ultra silent' generator (6kVA trolley mounted example shown) to power the PA/AV systems and other light use, or where more power is required for other activities, we can arrange suitable larger generator hire delivered direct to site (70kVA road trailer mounted example shown).
All our generators are diesel fueled and have AVR (automatic voltage regulation), making them suitable for powering sensitive electronic equipment. This feature is not found on small petrol "hire shop" generators, nor on sets designed for construction site applications… which is why not all generators are equal! …and many are not suitable for events use.