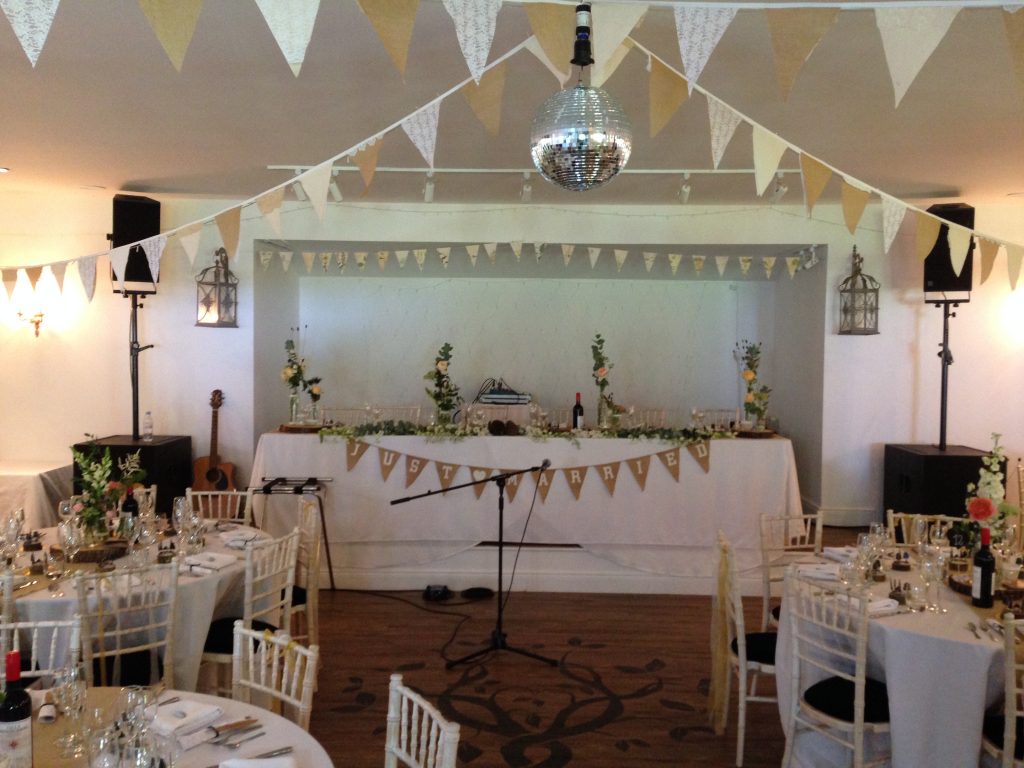 DJ PA Sound Hire – Our client demanded the highest quality sound to hear and feel, for their private Wedding event for 100 guests, at the delightful Two Woods Estate in Pulborough.   The guest DJ was a club professional and wanted 'behind the booth' to be the same as he is used to when playing out in the best venues.
We deployed two stacks of d&b audiotechnik Q-series, each comprising two 18″ Q-SUBs and a Q7 mid/high cabinet, covering the dancefloor area.   DJ monitors were a pair of d&b audiotechnik E8, either side of the booth.
Behind the booth we supplied a pair of Pioneer CDJ2000 Nexus decks and a DJM2000 Nexus mixer, all networked together for the DJ to arrive with a couple of USB sticks, to delight the crowd with an eclectic mix of RnB, Old Skool, House, DnB and Party Classics.
Following their idyllic ceremony deep within the West Sussex woods, the party gathered for a wedding breakfast before their DJ took to the decks. Both our client and the guest DJ commented on the quality and output of our compact DJ PA sound hire solution.   
If you want the sound at your event to be more festival or nightclub instead of mobile disco, then get in touch – our d&b audiotechnik sound systems never fail to impress.