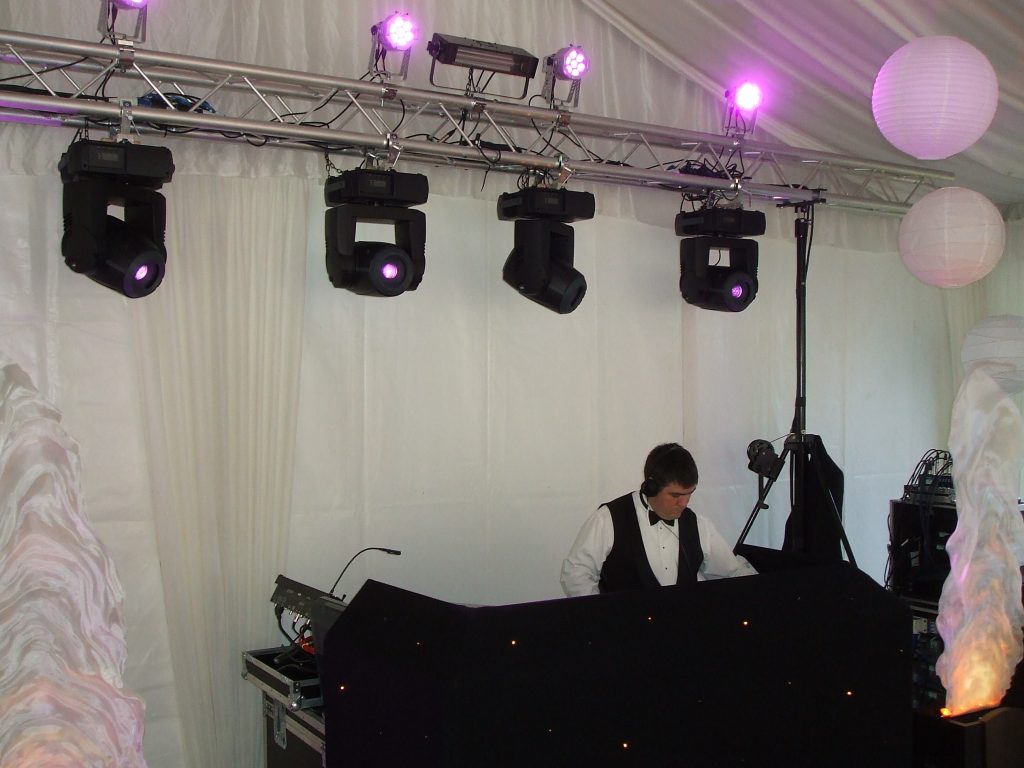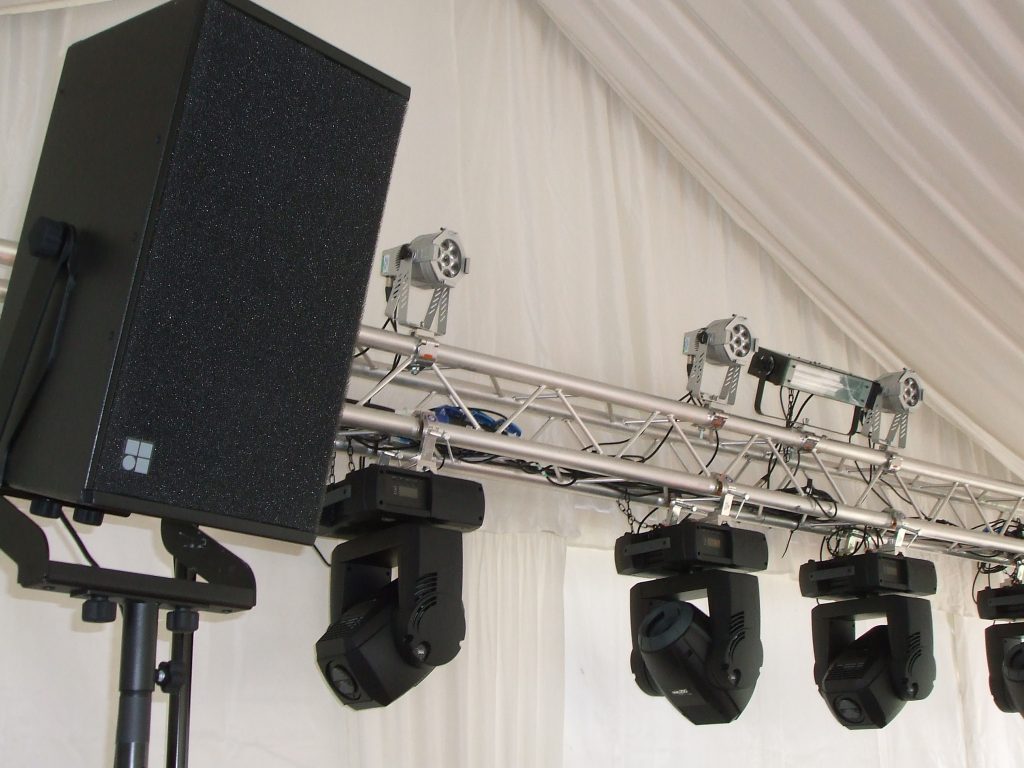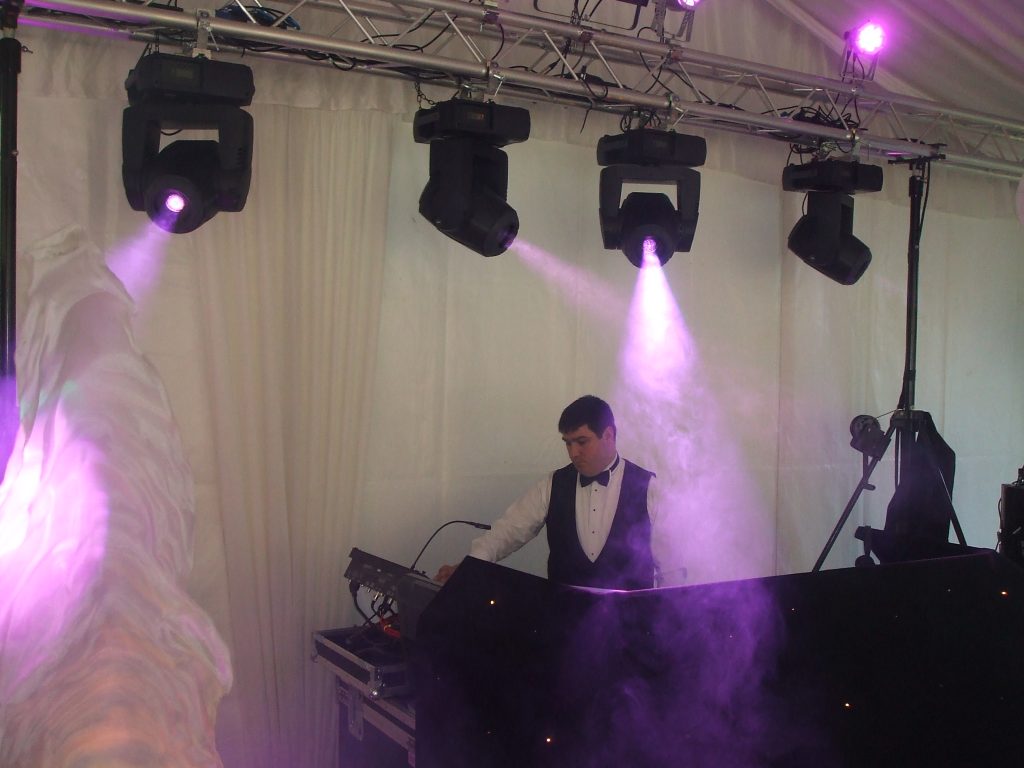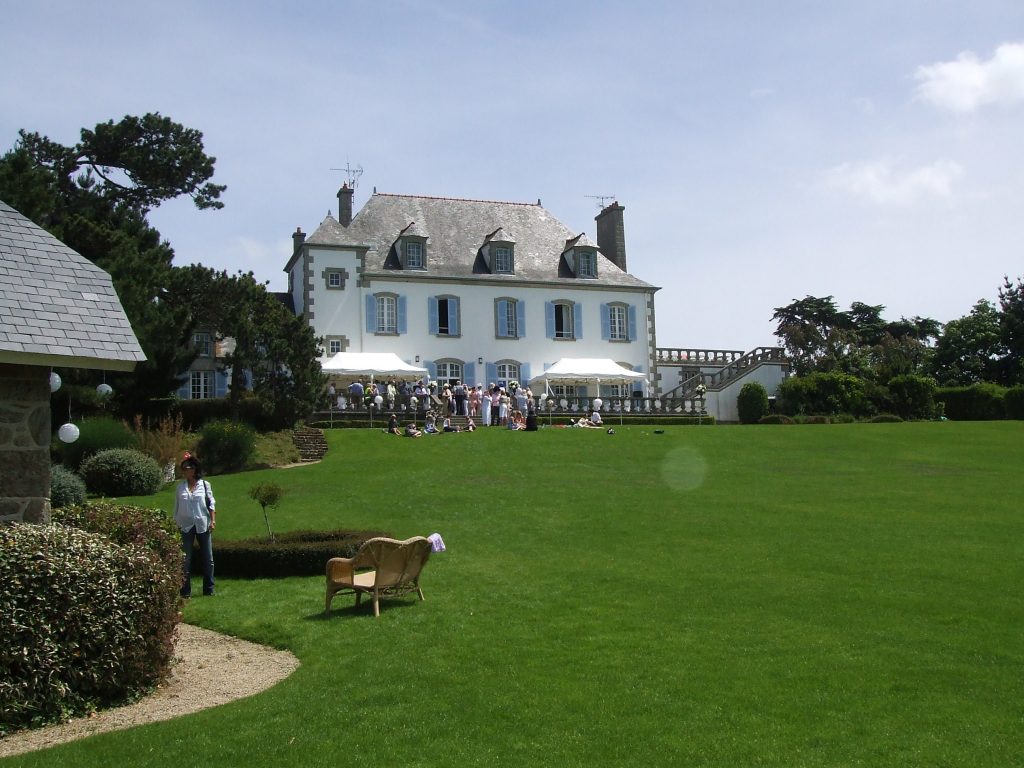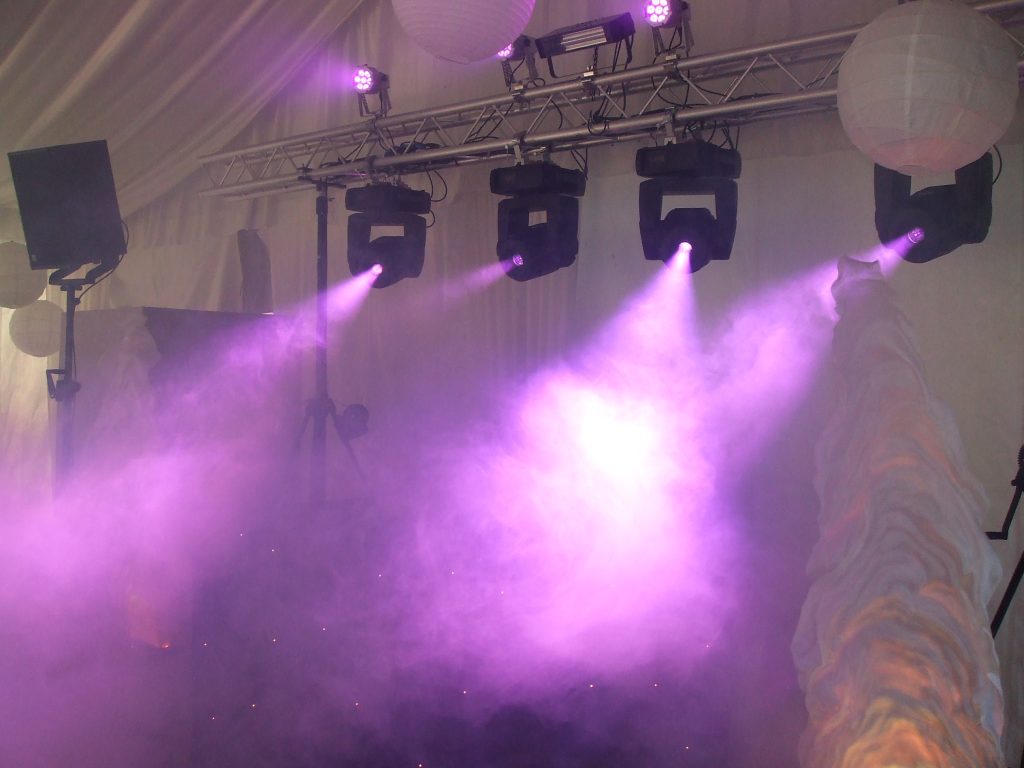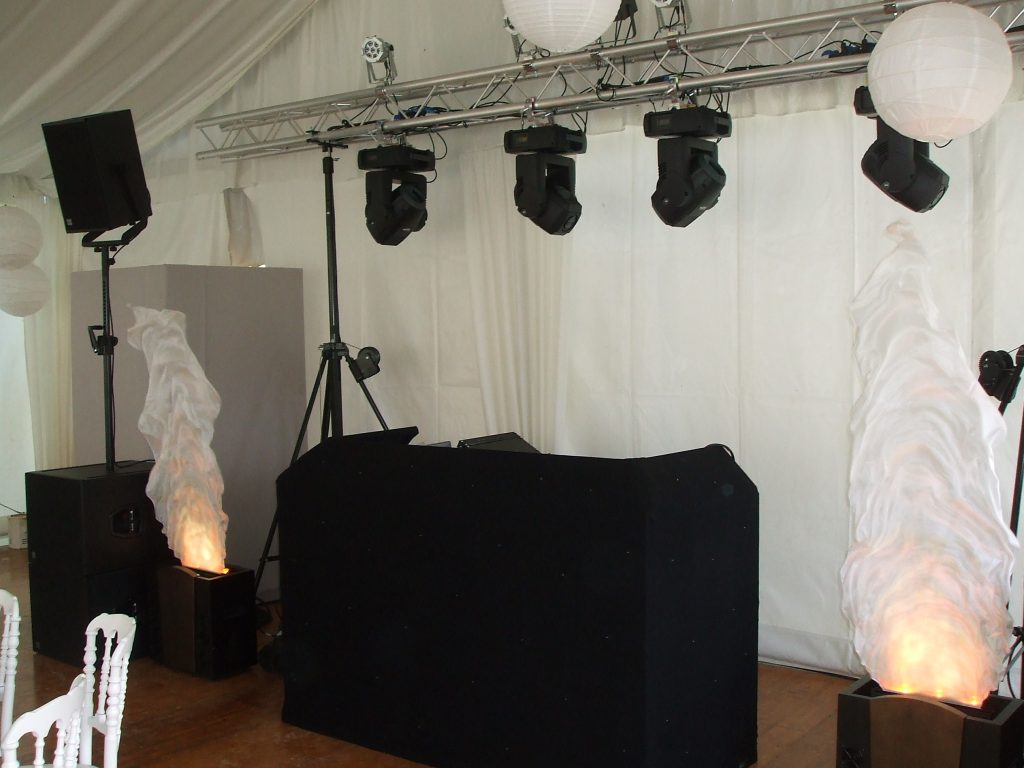 Marquee Wedding Reception – DJ PA System Hire – a London client recently commissioned us to provide a high specification sound and lighting rig for their marquee wedding reception event in Saint Briac-Sur-Mer, Brittany, France. The event was held in the grounds of the Les Essarts Estate – a delightful, traditional French Chateau overlooking the Gulf of St.Malo.
We took to the high seas on Friday afternoon, with a full van load of flightcased sound and lighting equipment, sailing via Cherbourg and arriving in Brittany later that evening. Apres les croissants et le fromage pour le petit déjeuner… it was time for Saturday morning marquee load-in.
We provided a d&b audiotechnik Q-series sound system, Martin Mac moving head lighting, LED Par lighting, Flame effects and an S&H Starcloth DJ booth equipped with the latest Pioneer CDJ2000 players and a DJM2000 mixer.
Sennheiser 500 series UHF cordless microphones were provided for the after dinner speeches, then it was time for one of London's top Wedding DJ's from a1discos.com to take to the decks and deliver a storming set, keeping the dancefloor full until somewhere after 3.00am.
d&b audiotechnik DJ PA System Hire packages from eventpahire are available for events throughout the UK and Europe, either with a technician and an A1 Discos Ltd. DJ, or just a technician, with you providing your own guest DJ/s or band.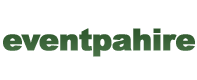 Our client was absolutely delighted with all aspects of our service delivery and by the end of the evening (morning) was somewhat in love with our d&b Q-series!
After everyone had retired to the Chateau, we commenced load-out, finishing as we'd started – in daylight. The following afternoon and evening, we journeyed back to the UK.